What is Google Data Studio ?
Google Data Studio is a free tool that converts your data into information, easy to read, easily shared, and fully customized dashboards and reports.
It's easy to share your personal information with individuals, groups, or the world. Invite others to view or edit your reports, or send them links to organized emails. To tell your news stories as widely as possible, you can embed your reports on other pages, such as Google Sites, blog posts, marketing articles, and annual reports.
Let's see GDS in detail:
It is a free data visualization tool that allows you to
Import data from multiple sources.
Visualize data on a report that is easy to read and share.
Key features:
It is free.
Data from multiple sources. A single report can use the data from one or more data sources.
Build reports using drag and drop visual editor.
Can create interactive dashboards and reports.
Easily share reports and dashboards.
Clean and transform your data.
Get the updates in real-time.
Basic Workflow
The basic workflow of data studio is
Connect: Connectors are mainly required to start the data studio and these are linked between raw data and studio.
Visualize: We have to select the dataset from the connectors. Generate the Dashboards and reports from the selected datasets.
Share: After the generation of Dashboards or reports, It is very easy to share with people like normal Google drive documents.
Data Studio Home screen
To get started with the reports in google data studio, it requires an active google account. datastudio.google.com website will directly take you to the data studio home page.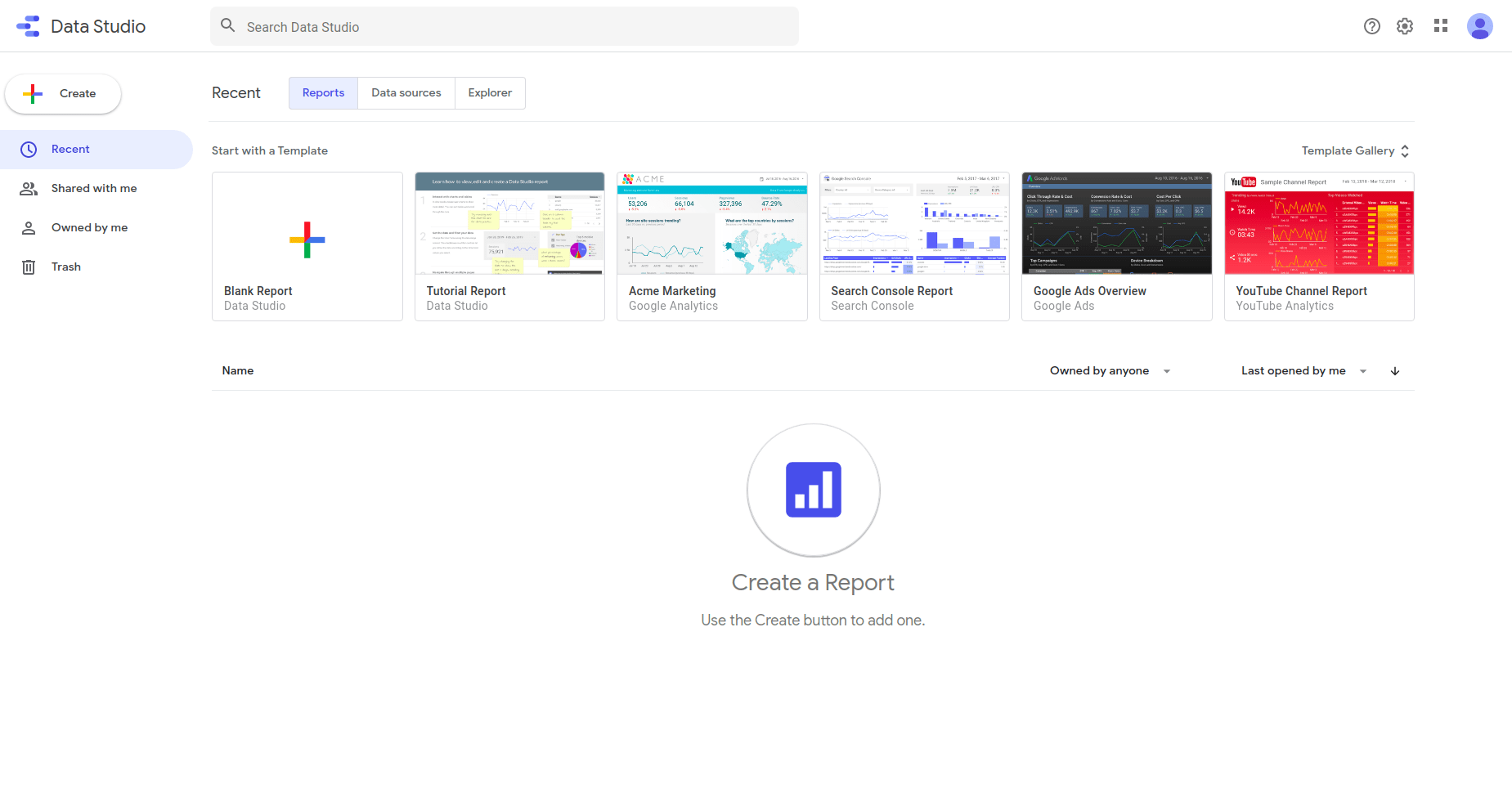 Google data studio has some built-in templates to get started. You can choose any of those templates.
We hope this blog will help you to know about Data Studio and for latest updates see our EruditeWorks blogs.