Salesforce Certification Pathways 2020
Salesforce Certifications are the ultimate benchmark that recognizes the skills, expertise, and real-world know-how of today's cloud specialists. Are you an Administrator who keeps Salesforce running smoothly, or Developer who builds new apps to customize and extend capabilities? Perhaps you're an Implementation Expert or Marketing Specialist responsible for ensuring the right solutions are deployed for maximum effectiveness. Or are you an Architect who masterminds high-performance technical frameworks?
Salesforce is releasing more certifications than ever before, and if you're like most Trailblazers, you just have an urge to "Gotta Catch 'Em All"!
Here's a map for where you can take your Salesforce career,  and showing the recommended experience and certification you will need to progress to the next stage . Which path will you follow?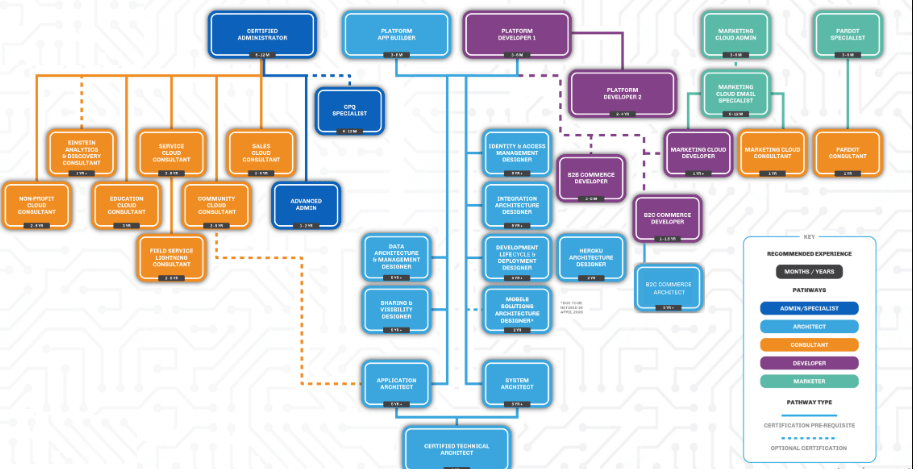 Based on the above map, There are various paths that an individual can take and make their career on.
Administrator
Developers
Consultant
Marketer
Architects
Specialists
Manager
Salesforce Certifications References:
https://trailhead.salesforce.com/en/credentials/administratoroverview/
Click here to know more about Salesforce.